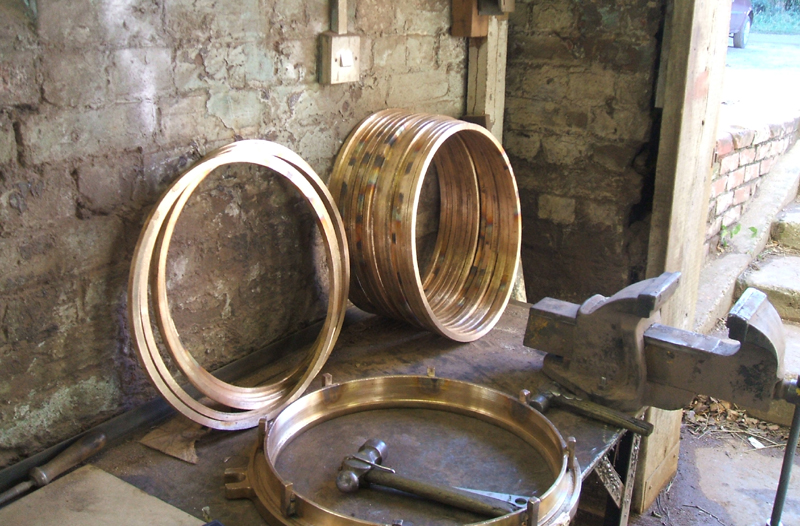 BronzeWork started some 20 years ago. Working for architects, garden designers and furniture designers, our work now features in both historic and modern environments.
Moray MacPhail, the proprietor, started his working life as an apprentice blacksmith, before undertaking 6 years of training as a naval architect for the Admiralty. Naval architecture is a discipline which at its best combines technical rigour with aesthetic awareness; this combination influences all the work which comes out of the workshop.
Specialising in one-offs, prototypes and limited runs as we do, it's dumb machines operated by skilled people. You can call on a wide range of skills and extensive experience available to realise your ideas – we look forward to hearing about them and working with you.
BronzeWork, Unit 15, Martlesham Creek, Sandy Lane, Woodbridge, IP12 4SD   +44 (0)7305 426495  info@bronzework.co.uk
BronzeWork, Unit 15, Martlesham Creek, Sandy Lane, Woodbridge, IP12 4SD
   +44 (0)7305 426495  info@bronzework.co.uk